The first Elizabeth Line trains to transport passengers through a new tunnel below London departed on time on Tuesday morning, marking the beginning of an era of greater speed, space and comfort. , said.
Hundreds of people braved the rain to line up outside to catch the first train passing through central London from Paddington on a route originally known as the Crossrail.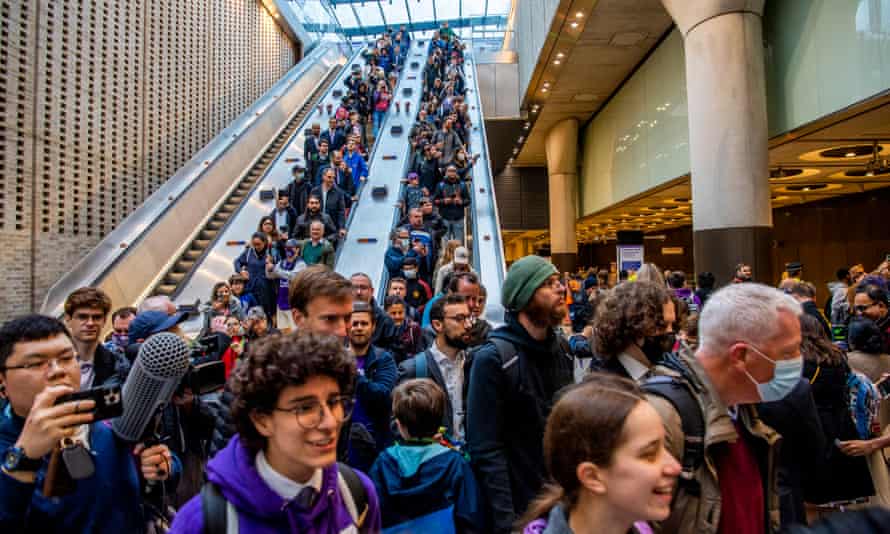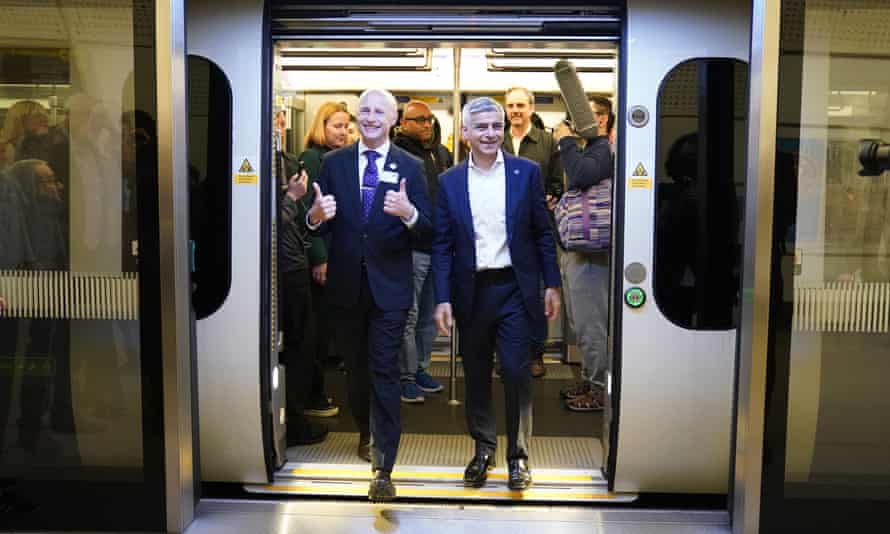 Khan and TfL Commissioner Andy Byford cheered as the gates opened at 6:18 a.m. as the first customers stepped back on their way to let them pass without a moment to wipe their feet. Clean new station.
"I'm so excited – like a little boy waiting for Santa on Christmas Eve," Khan said. Last week, the monarch visited Paddington to officially open her line three and a half years after she was first invited. "Now we know that it is suitable for the Queen and Londoners," he added.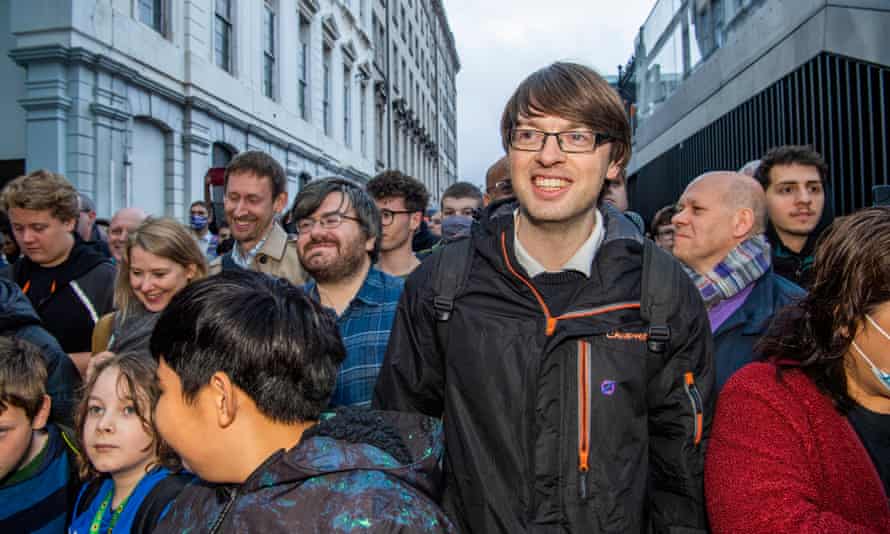 London landmarks from Eye to Tower Bridge are lit up purple overnight to commemorate the event. Meanwhile, train designer Vernon Kerswell, 34, has been lining up outside Paddington since midnight. "It's a long night, but I'm really excited," he said. Hundreds more had joined by 4 am, with the first to board from Scotland, Dorset and elsewhere on the front lines.
Among the many families who took their children on a historic trip were Nick Stevenson from Christchurch and his 7-year-old son Eddie. "We are cold and wet, but happy," he said.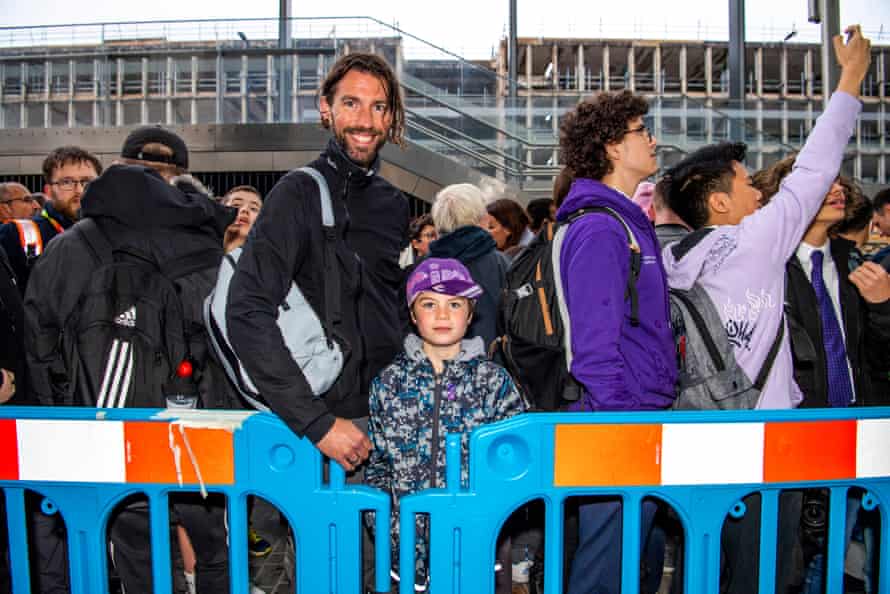 Most of the downstairs platforms said it was worth the wait. As the crowds filled the platform, cheers greeted PAs who were "excited to announce the first eastbound train to Abbey Wood". A minute later he withdrew. "It doesn't stop here." But today no one cares.
More cheers erupted as the clear platform door opened. And even in the crowd, anyone who wanted to have a seat.
Their 11-year-old son Sawyer, who arrived to line up at 4am, and Agnes Sarkadi-Smith from Arundel, who stayed overnight in London, said they baked Elizabeth Line cupcakes for the occasion. "We haven't made enough for everyone," she added. They were due to visit every station on the route today, Sawyer said.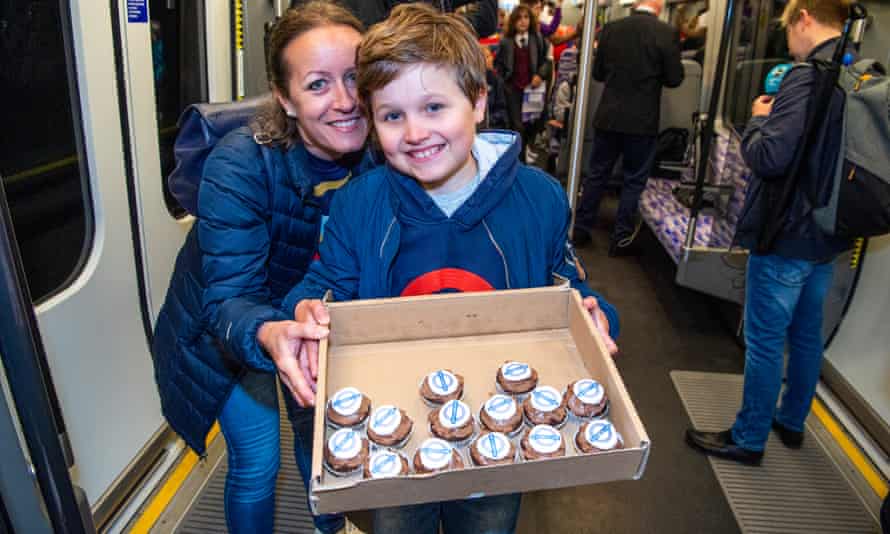 After just 7 minutes on the train, the VIP was out of Farringdon. "I'm already here!" Someone shouted in surprise.
In less than 20 minutes, the train arrived at Abbey Wood, and you must have felt the long, arduous cross-city slog in Paddington yesterday. A smaller crowd (probably more hardcore railroad enthusiasts) were lining up outside the new station to become the first Elizabeth Line train to technically depart in less than a minute.
Construction of the £19 billion (£20 billion including trains) began in 2009 after decades of planning. The central section was originally scheduled to open in 2018, but before the overly optimistic schedule collapsed as engineers attempted to build a special and complex railway and 10 new stations in central London.
By the fall, the Elizabeth Line will operate as three separate railroads, and passengers of former TfL rail service to the west or east will need to change at Paddington or Liverpool Street stations to continue the newly opened central section.
London Transport's boss expects more commuters to use the route after September, when trains make direct stops across central London at Shenfield, Reading and Heathrow. In May of next year, it will run the entire Elizabeth Line, with up to 24 trains per hour during peak hours.